For Adults seeking and understanding steps for exploration of their Spiritual Development.
INSPIRATIONAL UNITY = CREATIVE-SPIRITUAL CONSCIOUSNESS BUILDING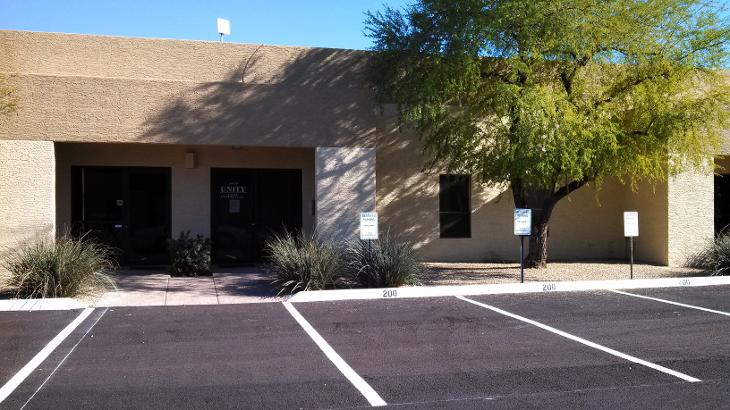 All Services, Classes and Special events are held at:
Inspirational Unity, #200, 7745 E Redfield Rd, Scottsdale 85260, 480 664-3681
(Thunderbird Road changes its name to Redfield Rd. East of Scottsdale Rd., in the Scottsdale Air Park)

SUNDAY SERVICE 10:30-11:30 SUMMER RECESS -RESUMES OCT. 8

Life is a journey. It flows better when you plan it.
SATURDAY, 1-3 PM, SPIRITUAL EXPLORATIONS RECESS - RESUMES OCT. 7
SUMMER
RECESS FROM JUNE 5 TO OCTOBER 7.
You may reach Rev. Kale via email: revkale@inspirationalunitychurch.com or phone 480 664-3681 during the summer if the need arises.


Please note:
When we resume in the Fall months, we will have ONE SUNDAY SERVICE PER MONTH. It will meet on the SECOND SUNDAY OF EACH MONTH - not on the first Sunday as previously scheduled.

If you would like to join our mailing list, Please sign up for our e-Newsletter by clicking the "Special Events" link.

May your summer be filled with blessings. Thank you for months of attendance, support and participation. You are a blessing